What My Readers Are Saying
"I absolutely love this book. I read nightly but usually needed peace and quite. However I was able to read this book straight through some of the background noise (my family). Halfway through the book I found myself testifying to a couple of my friends that I know have and still is experiencing the Leah Syndrome as if I wrote the book myself. Lol. Seriously it had me looking at my fiance side ways. To sum it up this book really interesting, very heartfelt, easy to read and in my opinion it was a 5 plus stars. I'm definitely going to get my daughters copies,making sure they read it, use it to educated the young girls in my class and will be reading all the her other books starting tonight with Love and War."
Book: The Leah Sundrome
Format: Paperback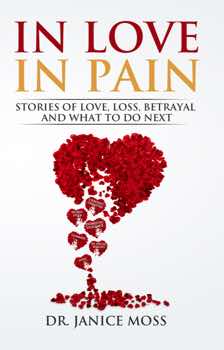 "Many years ago I learned something important. If you can't be happy by yourself alone, you will never be happy with someone. Whenever we as individuals seek to find our happiness by being with another person, we will ultimately fail. We can only love another person fully when we are strong enough to love and respect ourselves.
While the stories are different, I have met and counseled with many women who have placed someone else in the center of their life. In so doing, they, their children, and everyone who loved them suffered.
In these stories, Dr. Moss let's you confront these issues. The story is given and you choose how you think the situation should be handled. You then read the ending. Fortunately, if you make a bad choice, the ending not only helps you to see that it was a bad choice but also shows how to turn even that choice into something good.
I have to be honest and admit I'm not sure I agree that all of the endings would or should turn out how they do. But this book is an excellent starting point for discussions amount young women in crisis.
I am grateful to have received this book from the author for ministry to the women in my life. There is great wisdom in these fictional stories."
By Alex S
Book: In Love In Pain
Format: Paperback
This is a very uniquely written book as well as uniquely powerful. The stories are about real women and real life situations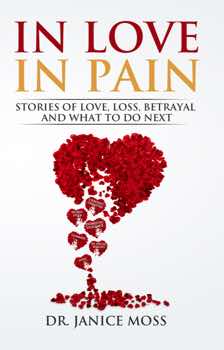 and relationships. Situations that I or women I know has or are going through.
There are questions that require you to evaluate yourself and the decisions you make. It shines a bright light on the lives of many women's relationships. And how unhealthy relationships affect women and love ones around them.
I have recommended this book to my daughter and two teenage grand daughters. We as women have to help ourselves, where we can, to achieve the best out of life for ourselves and wisdom to pass on.
Turning Pages Bookclub
By Arelia R. Sanders
Book: In Love In Pain
Format: Kindle Edition
Caitlyn, Dedra, Yasmine, Marva and Sherese are in love. Each one has some heavy decisions regarding that love. Can love conquer all things? Will Caitlyn's love be able to overcome her husband's second family? Is Dedra's love enough to endure a prison term? Will Yasmine's love be enough for her and her husband? Will Marva and Sherese's love overcome a con artist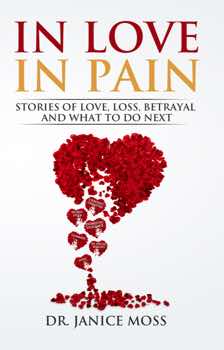 and lazy man? These women are faced with hard decisions but they don't have to face them alone.
"In Love, In Pain" lets you decide how the story ends. This was an excellent book and a great concept. At the end of each short story the reader is presented with some questions; based on the reader's answer to the question will decide how the story ends. The questions cause the reader to really take a look at oneself and analyze their feelings on the topics that are presented.
This was an excellent book. I really enjoyed the concept of choosing the ending of the story. I thought I would read the ending that I chose and then go back and read the other endings, but I didn't. Each question I was presented with really made me do some searching within myself; I wanted to honestly answer each question. Some of the stories I had to pause and get my emotions under control to honestly answer the questions at the end. The author allows you to look at common situations women find themselves in and make a decision and then reflect on the situation as a way of finding a solution to their personal issues if they are or have experienced the same thing or something similar. My favorite story was about Dedra; I absolutely loved my ending. I give "In Love, In Pain" a 5!!
Raphael "Doctah" Love
By OOSA Online Book Club 
Book: In Love In Pain
Format: Paperback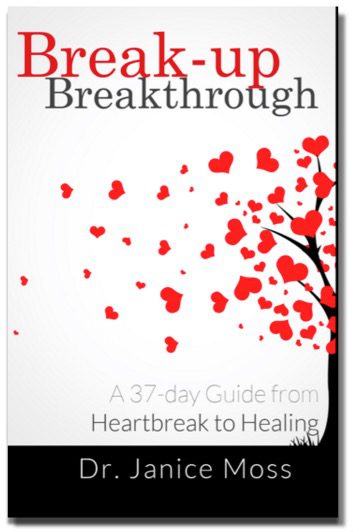 I was completely blown away by the straightforward step by step instructions given for each day of the recovery process. I found that by simply loving myself first it make the pain so much easier to deal with. No it did not remove it but it did make the experience an opportunity for growth and to be a better person on the other side.
If you are struggling with the choices around a broken relationship the material that Janice shares is complete gold and is a must read! Have the workbook to go with is really brings it all home to how the lessons apply in your life.