Product Information & Customer Reviews
Description
This Break-up Breakthrough Workbook was designed to be used in conjunction with the Break-up Breakthrough book. The workbook will accelerate your healing process and provide deeper insights into all the areas that need to be examined in order to find the Breakthrough you desire.
You will find 37 days worth of exercises, each corresponding to the same subject matter as that day in the Break-up Breakthrough book.
The process works best if you read the specific day of the book then work the exercises in the workbook for that day. Space has been left for you to write about your thoughts and any insights that you may glean from the process or any emotions that may arise as a result of the exercises. Please put your thoughts, emotions, past hurts and revelations on paper.
Please do not try to stuff them away into the crevices of your mind, they can hurt you there. But, if you expose them you can properly address them, analyze them and loosen their grip on your life, self-esteem and decision making. As long as the monster is in the closet you will be afraid, but when it is exposed you will realize that it is has no power over you.
Working the exercises for each day will of course expose some emotions that will probably be painful, but it will also provide some valuable insights that will help you grow and flourish. In the pages of this workbook you will come face to face with yourself in a way that will expose your patterns, heartaches, frustrations, past trauma, what you feel about yourself and the relationship blunders that you have made in the past.
You will discover your patterns of attraction, motivations, family issues, your wants vs. your needs, your relationship styles, your methods of self abuse, your blind spots, etc. The questions and exercises will give you the tools to help yourself get very clear on where you went wrong in your previous relationships and what you can do to be better and attract a better and more appropriate partner.
Take your time each day and give some thought to the questions, dig deep beneath the surface and feel whatever emotions come up. I will caution you again, because it is so important!! Please do not try to push your emotions back into your subconscious mind, when your emotions are out in the open you can examine them and learn the lessons attached to each one of these emotions.
If you allow yourself to go deep inside yourself and acknowledge, feel and forgive, then you will realize that this process is where your healing and breakthrough will be found. Break-up Breakthrough provides the questions that you need to answer to understand your relationship patterns and personal history. It requires you to engage in honest and truthful self-assessment to gather the insights you need. Each day you will peel another layer off of the onion that has been the source of your heartbreak and despair and as you know any time you peel an onion there will be some tears. But on the other side there will be insights, unconscious knowledge that becomes conscious, a clear idea of what you need as opposed to what you want and a plan and strategy that will help you find and locate the love that you desire and deserve.
If you approach each day with honestly and embrace the vulnerability that might arise in the next 37 days you will be on your way to the relationship that fulfills your dreams and the bliss that is your birthright. The lessons you will learn from the Break-up Breakthrough Book and the Break-up Breakthrough Workbook will provide much needed information to help repair your broken places, see how your past influences your future, learn to change your mind and your agenda and help you develop the skills to attract a person who will appreciate your uniqueness and nurture your spirit.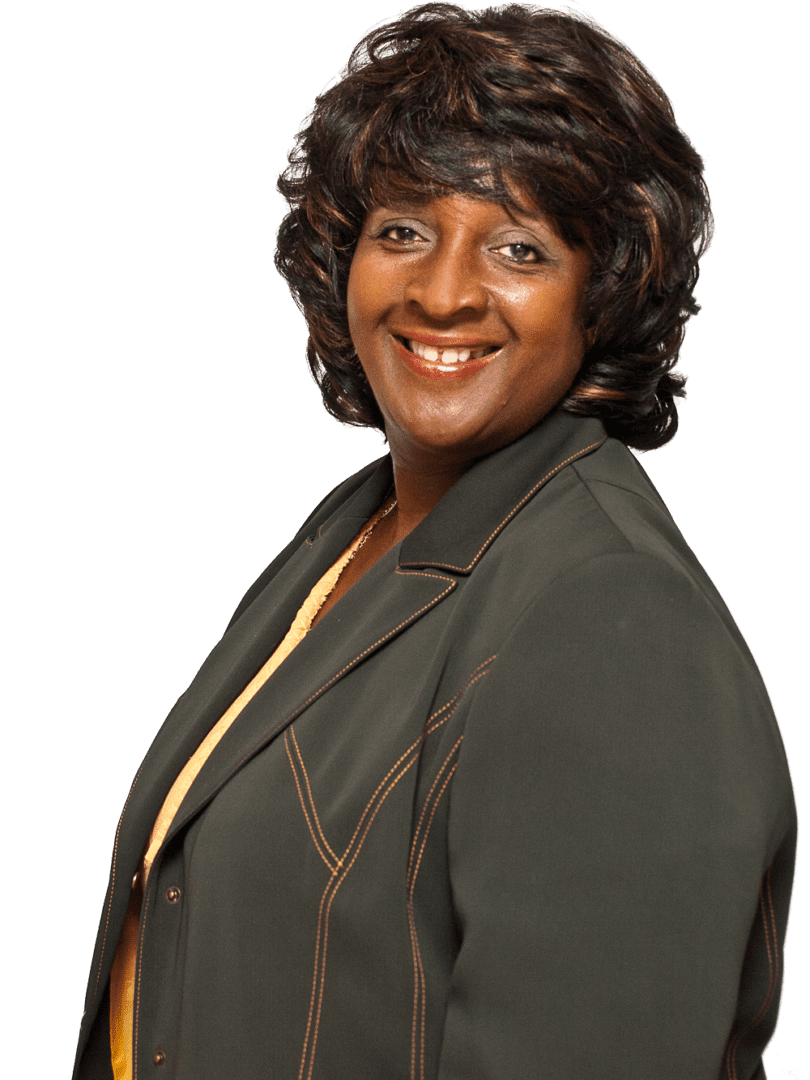 The Author
Professionally, I am an author. Like many authors, my work is inspired by my passion (helping women) and supported by the expertise I possess (for example, I earned my Doctorate in Pastoral Care and Counseling). However, unlike many other authors, my career path has been… let's just say interesting. First, I was an Accountant for an oil company. Then, I became a Real Estate Broker and Mortgage Broker and have held that position for 25+ years. I earned a Masters of Divinity Degree and Later a Doctorate of Ministry from Columbia Seminary. Finally, during my seminary matriculation, I started a non-profit organization to help women and girls. The organization is called Youthful Survivors of America and I am very proud to say that my work (developing curricula and programs, writing grants in excess of $1,000,000, managing the non-profit and all that entails, etc.) has touched the lives of over 70,000 students in schools across five states. During my career, I have been honored to receive several community service awards, appear on various television and radio programs, and be called upon as a resource for the Juvenile Justice system, Family and Children's Services, and a number of school districts in the South Eastern US.